Liquid Color Injection System for Dope Dyeing Polyester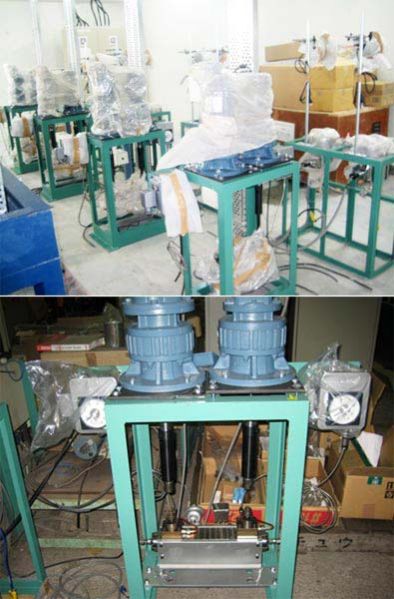 Business Type
Manufacturer
Type
Injectable Liquid Filling Machine
Voltage
380V
Power
6-9kw
Click to view more
Product Details
Application
Liquid Filling
Automatic Grade
Automatic
Our Liquid Color Injection System for Dope Dyeing Polyester  is made up of premium components. Liquid Color Injection Machine, provided by us, is quality approved and conforms to high quality standards of the industry. We are trusted Exporter, Importer and Supplier of Liquid Color Injection Machine in the industry. Liquid Color Injection Machine that we offer is used for several industrial applications. We provide Liquid Color Injection Machine at competitive rates.

Why Our Liquid Color Injection Machine?
Sturdy construction
Easy operability
Dexterously designed
Economical

Advantages
A side-arm extruder, master batch feed system and master batch dryer are no longer required
Color repeatability is improved at reduced production and capital investment costs
Change from one color to another is very rapid, permitting quicker response to market demands for particular colors.
Bypassing the extruder saves additional time and eliminates costs typically associated with the cleaning and maintenance involved in changing colors
The color may be quickly adjusted during production runs, which reduces overall waste
The exact color may be repeated from one batch to another and within the same batch
Color may also be changed on each thread line, or on multiple thread lines by position, which further enhances production flexibility
Liquid dye is not passed through an extruder prior to entering the spinneret, streaks in the final product are eliminated
Exposure of the dye to heat and oxidation within the extruder
Polymer strength is also improved
Reduces the time required for shade match, reduces production lead times, permits small lot production quantities to be offered, and allows specific shades to be reproduced on re-orders
Looking for "
Liquid Color Injection System for Dope Dyeing Polyester

" ?