RSFgenius Series Filter Screen Changer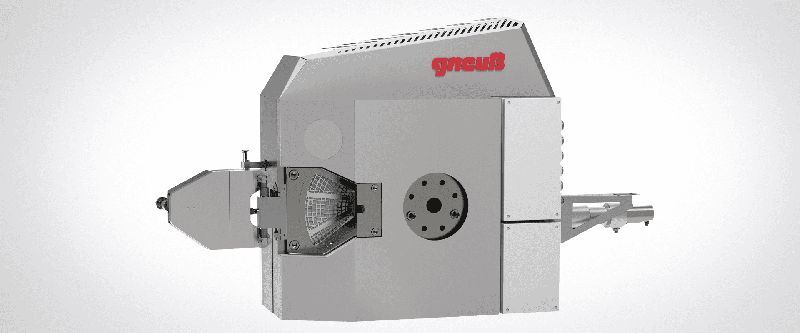 Business Type
Manufacturer, Exporter, Supplier
Thickness
0-50cm, 100-150cm
Certification
CE Certified, ISO 9001:2008
Condition
New
Click to view more
With regard to achievable product quality, economic efficiency and in terms of operator and maintenance friendliness, the RSFgenius offers unrivalled possibilities

Fully-automatic, pressure-constant, permanent process consistency-
With regard to achievable product quality, economic efficiency and in terms of operator and maintenance friendliness, the RSFgenius offers unrivalled possibilities. This fully-automatic and pressure-constant filtration system can be used in virtually any application, for automation of the production process and for the manufacture of a high quality final product. The RSFgenius is particularly well suited for ultra-fine filtration, the filtration of thermally-sensitive melts and the filtration of materials with a high contamination level.

The advantages of the RSFgenius Filtration System-
Fully-automatic-The filtration system operates fully-automatically and ensures a 100% availability of the line. Depending on the contamination level, a screen change (which takes approx. 20-30 minutes) is carried out approx. every 1-16 weeks and has no influence on the production process and product quality.
Constant-By always keeping the size of the active screen area constant, pressure, temperature, viscosity and throughput of the melt remain constant, which guarantees the highest end product quality.
Quality-Optimal flow channel design and encapsulation guarantee lasting purity and quality of the melt after the screen changer. The short dwell time of the melt in the filtration system (< 1 minute) permits quick material or color changes. Filtration finenesses down to 1 micron are possible.
Simple-Screen changes do not expose personnel and environment to any danger. With the fully encapsulated design of the RSFgenius, influences from the environment (e.g. moisture, oxygen) during the filtration process are excluded. Due to the very effective screen cleaning with high pressure impulses, screens are automatically re-used 100-400 times (depending on the filtration fineness).
Compact-The small and compact design of the RSFgenius makes a simple and cost-efficient integration possible even in a very confined space. Thanks to the compact design and the high quality insulation, the energy consumption is extremely low.

Mode of operation
A high pressure segmental backflushing system purges the screen packs clean, shortly before their re-entry into the melt channel. A small, measured "shot" of filtered polymer is taken from the "clean" (filtered) side of the screen changer and injected with an adjustable pressure of approx. 30 – 80 bar backwards across the screen pack. The backflush is then ejected through the screen changer inlet block to the outside. Only a small segment (approx. 1 %) of the screen area is cleaned at one time. A defined quantity of material delivers a high energy cleaning impulse.

Design
The filter disk – on which the screen cavities are located in a ring pattern – is completely encapsulated by the two filter blocks. Screens can be inserted into the cavities by opening a small hatch door giving access to the cavities. The production process is not disturbed by the screen change procedure. Thanks to the modular design of this filtration system, it is possible to replace the few wearing parts (such as heater elements and bearing bushings) during operation. Continuous production over many years is thus made possible.

Versions
Model versions with special performance features are available to suit the respective application:
Very high filter surface exchange rate for highly contaminated materials
Continuous back-flushing for extremely sensitive processes and polymers and/or extremely contaminated materials
Graph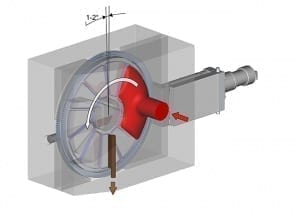 Looking for "
RSFgenius Series Filter Screen Changer

" ?